Starting with the impact or end result is one of the most powerful ways of drawing attention. It is a very famous 'hook' format that is neglected.
When you see yourself in the perfect dress that you always wanted to or the dream car that you always wanted to drive, you would be interested in that proposition a lot.
Imagining yourself in an accomplished portrait makes you feel that you already achieved it. This form of hook is what is called the Inverted Pyramid.
It is a famous format used in journalism to attract the attention of readers in the middle of a noisy newspaper.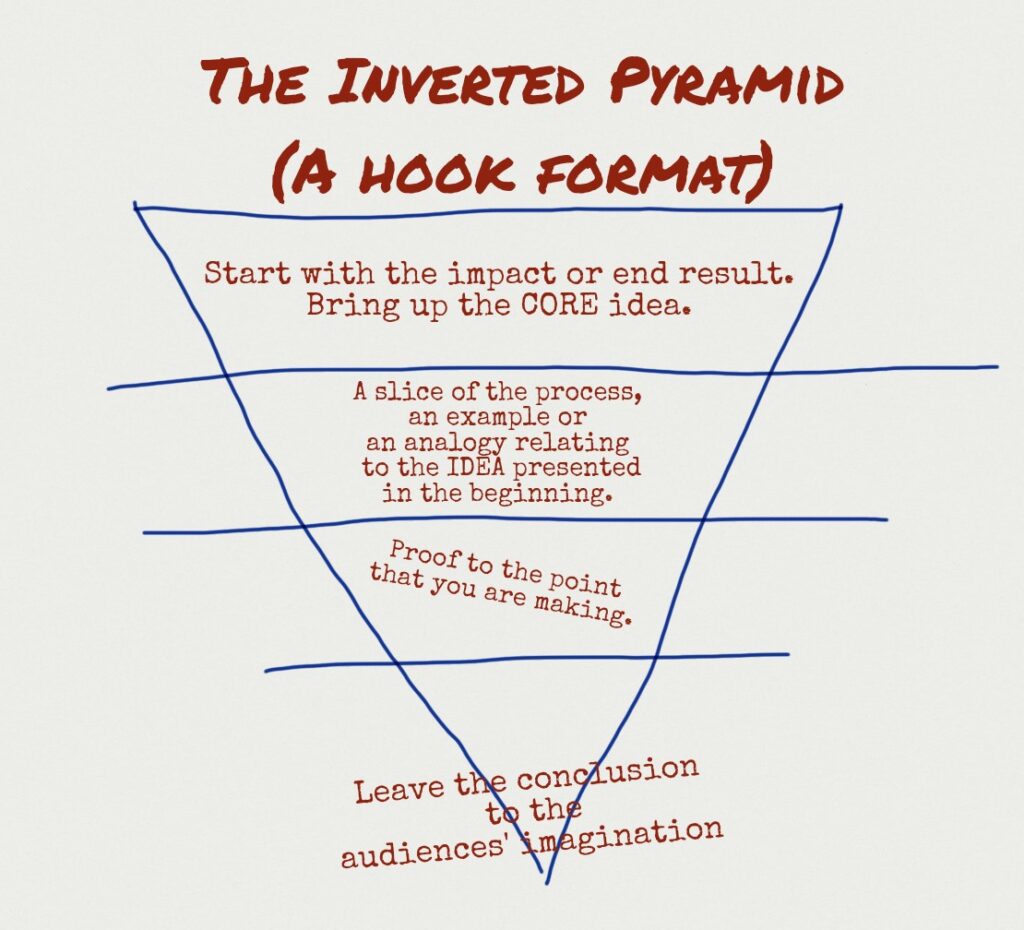 Made to Stick
When I read this book 'Made to Stick' the Inverted Pyramid format re-emerged. The authors indicate that the art of 'Finding the core message' is the beginning to great message building.
Finding the core:
Inverted pyramid is the structure.
Practice forced prioritization.
Get only one idea out
Finding the core begins with the use of the Inverted Pyramid structure.