No, the client is not always right! Nor is the boss at the agency.
Here is someone who chose to make a teenager's problem centric to a series and became a hit. Spiderman's script was rejected. Stan Lee, writer of Spiderman went on to publish it in the last journal of the magazine publication that was running into losses. The last journal that went for distribution and never stopped again. 
The series of Spiderman became an all-time bestseller.
There are times when you need to be explicit about what you are expecting from your customer. Tell them what you think they know. And also, about what you know.
This is like Apple launching the iPod. The product created its own market. Content should also be treated as a product of its own.
Sometimes it is important to articulate what they should think you know. Overpromise can backfire.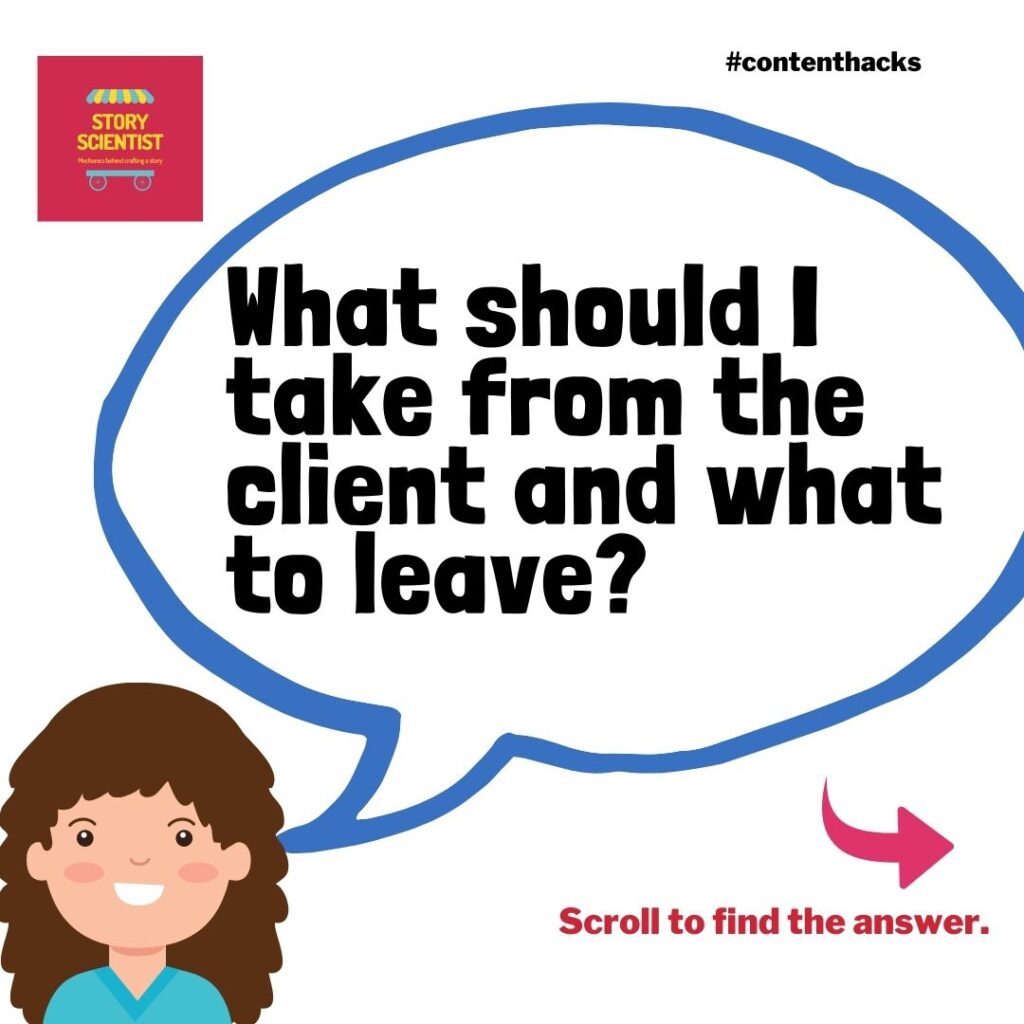 But, let's begin with what the client already knows. This helps in leaving these pieces alone and focusing on advocating what you know better.
So, what does your customer know?
Clients hire content professionals because they do not know how to communicate with their customers. Content services are employed to leverage better communication and messaging.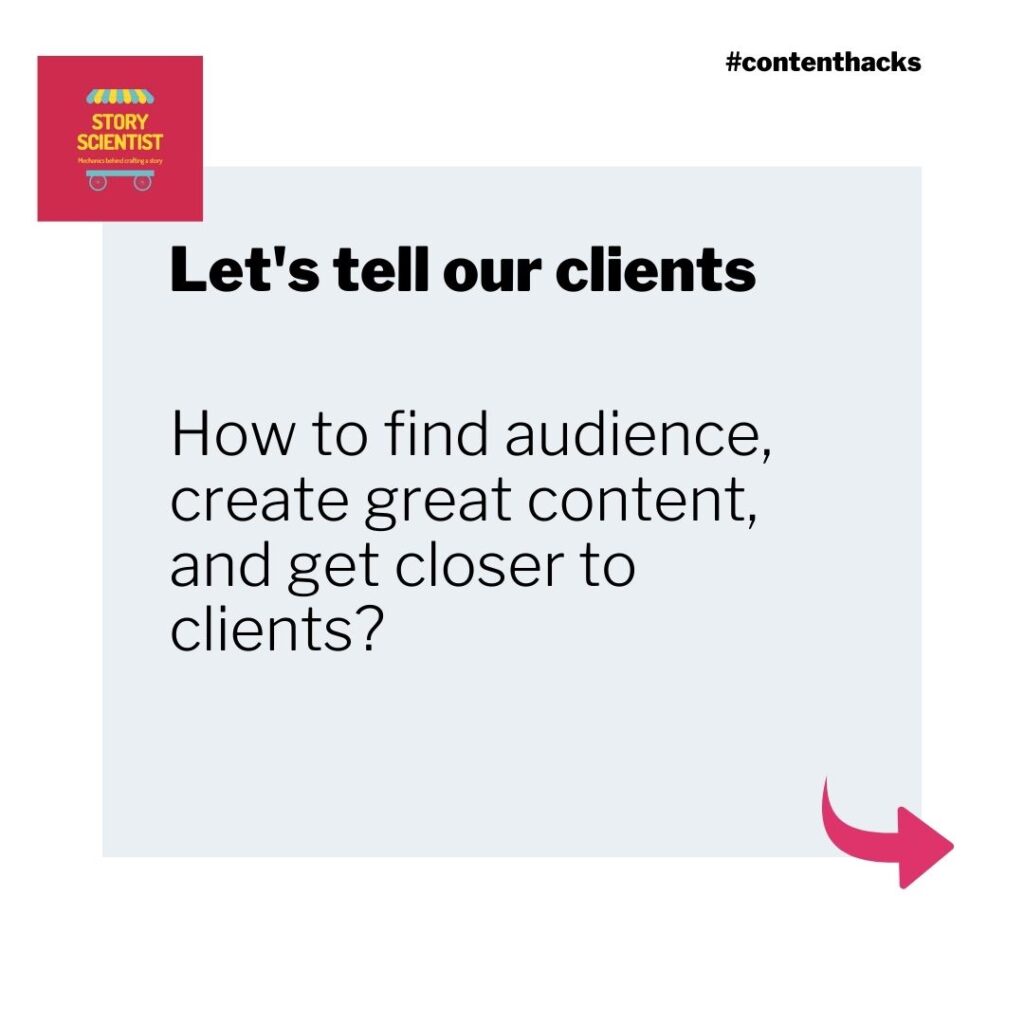 Your clients would love to hear from you in the first sitting,
How to create great content?
What type of content can help them amplify voice among the noise?
What is the engaging content that will help them retain clients?
To make these happen, take some from your clients before you give them.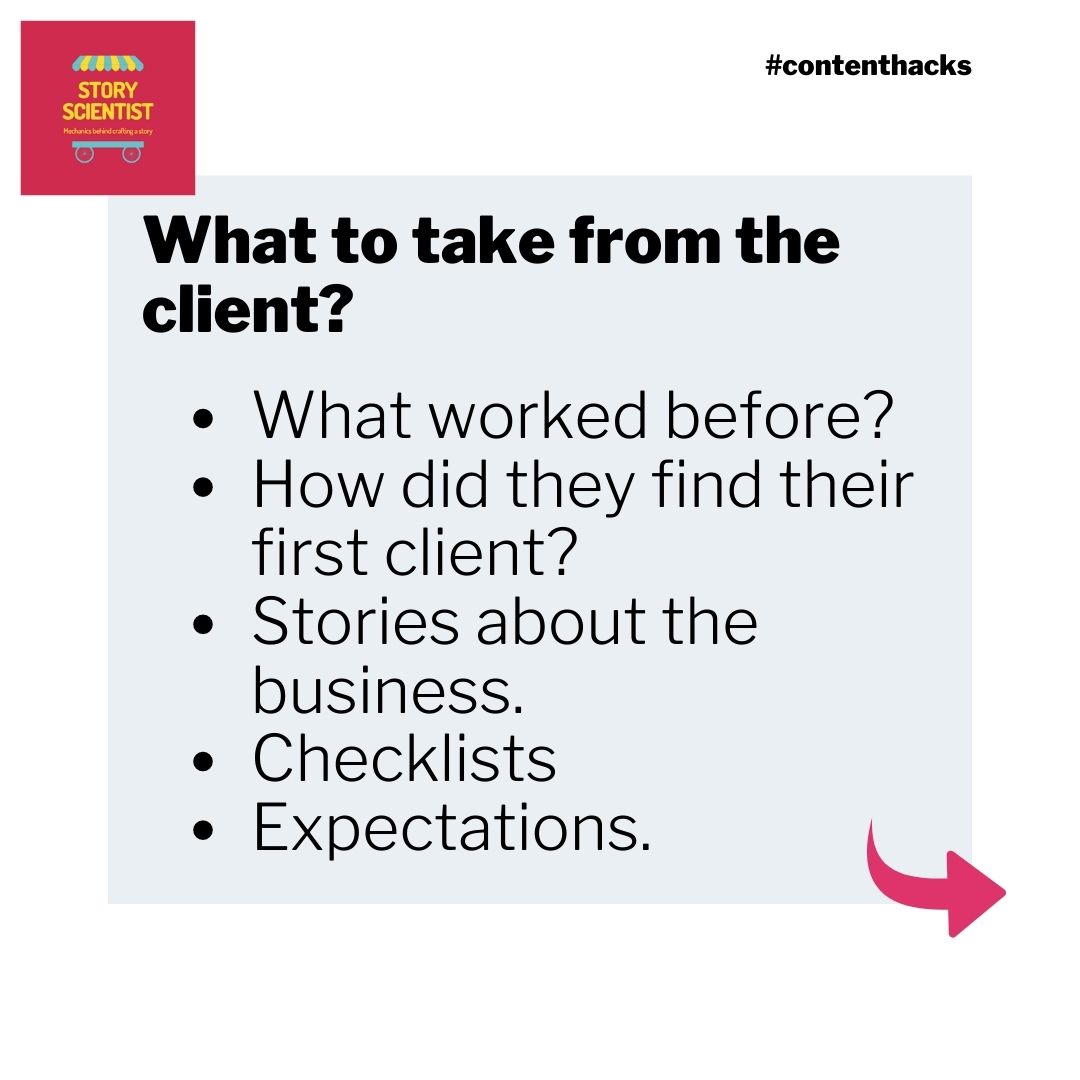 What worked before with your client?
This could be a certain type of blog post, certain frequency and timing, webinars, and so on. Check with them what has worked for them.
This free e-book provides a full checklist of what you should ask.
Secret forumula unarticulated
There will be things that have worked for them in the past while bringing onboard some clients. However, they may not be cognizant of what has worked. Ask questions that will help them think and share that secret formula.
Innate stories that bind the vision with the team and product
Let the client open up. Let them talk about their stories. Most times, it will be very interesting facts that existed around us but we didn't know they exist.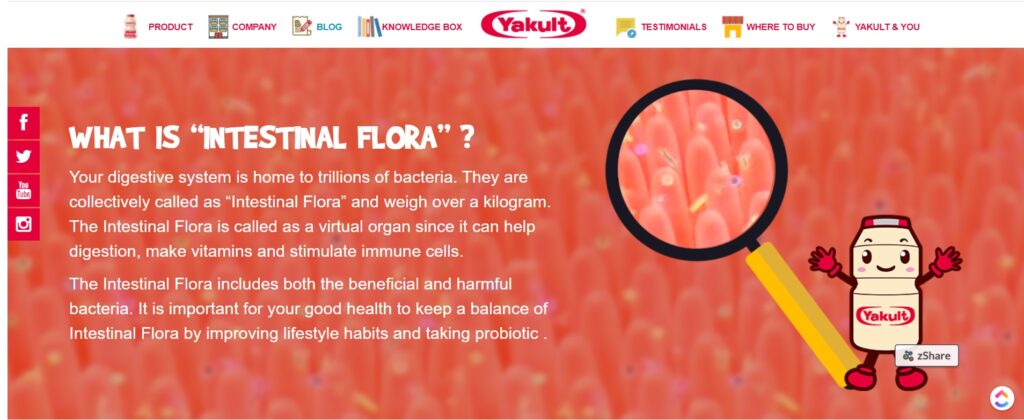 Checklists and other expectations.
Be candid. Don't work with the fear of losing a lead. It is much easier to work with one client who trusts you rather than 10 clients who hate your work.
Talk to them about the checklists that would have all the information. Set the right expectations.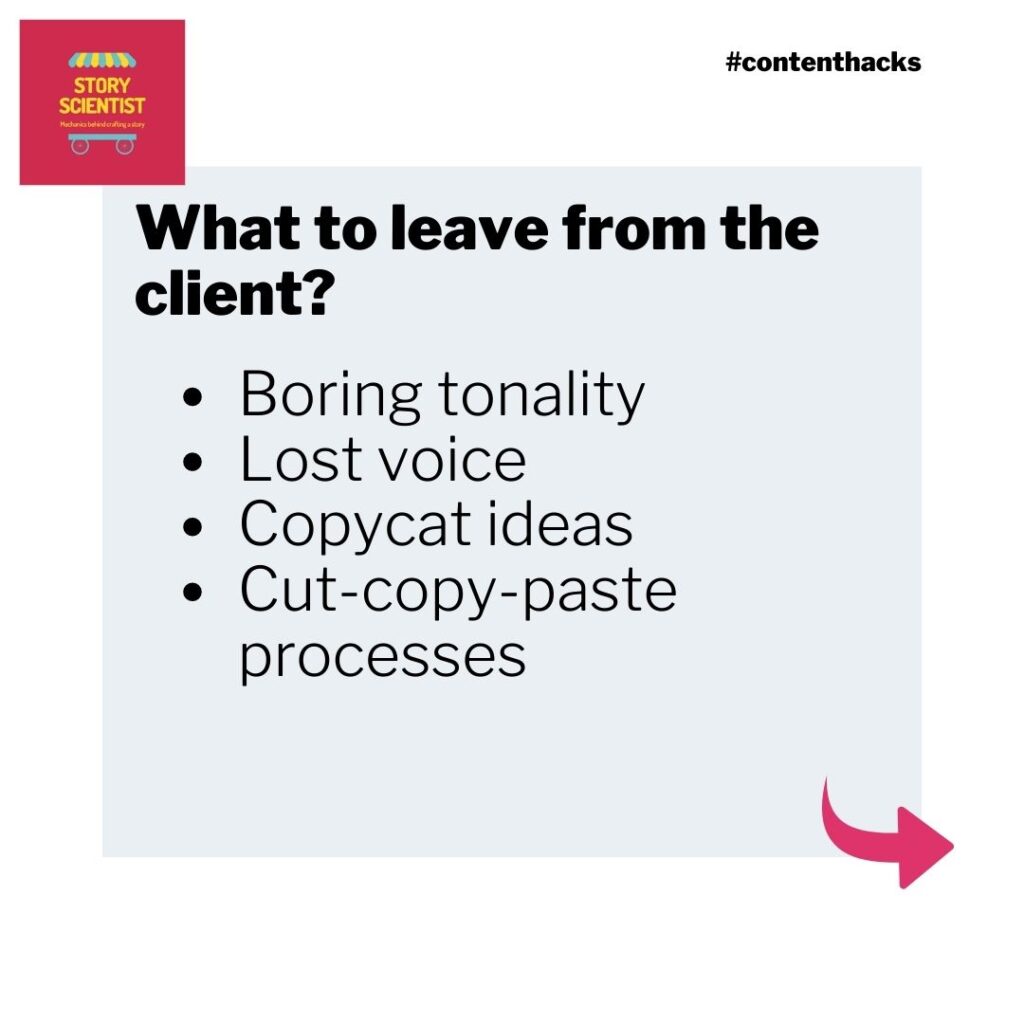 Your clients look for help in simplifying:
Tone of the brand through messaging
Voice
Messaging
Tell them why copying ideas from your competitor won't help, always. Those ideas should really make meaning to your client's business before implementing them
A storyboard packed with funny, yet candid illustrations. Content Hacks is a weekly series that addresses content hacks using step-by-step guides with an elaborate explanation of each step. Find this published every Wednesday on Medium. @nischalagni